I have bifocals and find small text and some displays on my computers hard to read. In particular the HUD display when 3D Editing is difficult to read at the best of times. Below is a snapshot showing a visibility issue for the HUD (which on my monitor is about half this size):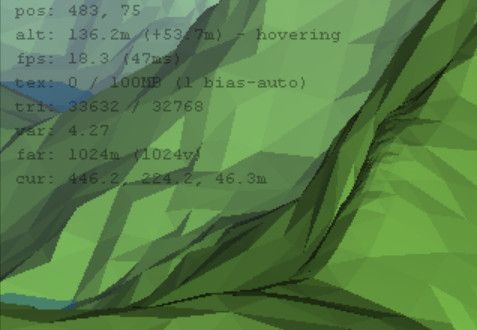 My suggestion is to add these presets for the HUD which could be tucked away somewhere in settings, but changed by the user:
Font Name
: If configurable it would determine which font on your system to use;
Font size
: in points or pixels, whichever is easier;
Font Colour
: A simple color value for the font color
Background Colour
: The colour of a box drawn behind the HUD to make it clearer to read; and
Background Opacity
: How transparent the box drawn behind the HUD is.
Now The font used in the HUD might be fixed, but size is more important, because a HUD's no good if you can't read it. As the HUD is now, Font Colour is black, and "Background Opacity" would be the equivalent of 0%. The image below is an example of what I'm suggesting (with a background opacity of about 45%), inspired by dialog boxes in Second Life viewers: